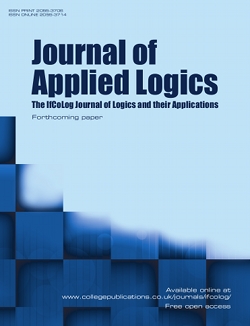 New foundations for imperative logic IV: Natural deduction

Peter B. M. Vranas

Sentential Pure Imperative Logic (SPIL) deals with arguments from imperative premises
to imperative conclusions (i.e., pure imperative arguments) that do not contain quantifiers or modal operators. I introduce a formal language and a natural deduction system for SPIL. I provide the formal language with a semantics, and I prove that the natural deduction system is sound and complete with respect to that semantics.