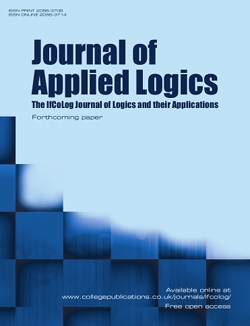 Hilbert Algebras in a Non-classical Framework

Hilbert Algebras with Apartness

Daniel A. Romano

In this article we observe and analyze Hilbert algebras in a non - classical principled - philosophical - logical framework: We establish the properties of Hilbert algebras within the frames of Bishop's constructive mathematics by considering the carriers of these algebraic structures as sets with apartness relation.
In addition to redefining the concept of Hilbert algebras in this environment, we introduce and analyze the concepts of some specific substrates of these algebras, such as co-ideals and co-filters. The concept of co-congruence has been introduced and is associated with co-ideals and quotient algebras, also.