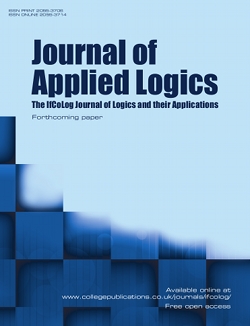 Measuring Inconsistency in Finitary First-order Logic

John Grant

Since the early 2000s, researchers in logic and AI have developed a framework
for measuring inconsistency in information. They proposed inconsistency measures
as well as desirable properties for them and dealt with related issues. AI researchers
are interested in this topic because some intelligent systems need to handle inconsistencies.
However, the bulk of the research has been done for propositional knowledge
bases, that is, finite sets of formulas in propositional logic. But much of the information
that intelligent systems deal with, such as databases, use first-order logic formulas.
The purpose of this paper is to extend inconsistency measuring to finite sets of firstorder
logic formulas. We propose five different measures and explain the rationale for
each. Furthermore, we extend some of the properties proposed for propositional inconsistency
measures to first-order logic and introduce several new properties appropriate
for first-order logic. We show the satisfaction or violation of each property for each
measure.