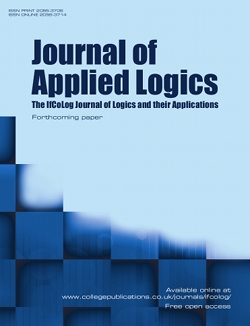 Defeasibility and Non-Monotonicity in Dialogues

Assertion and Proof special issue

Cristina Barés Gómez and Matthieu Fontaine

Although dialogical logic was originally defined to model deductive reason-
ing, in particular intuitionistic logic, it may be useful to model other kinds of inferences. Dialogical logic should include the possibility of involving some kind
of defeasibility, whether it be at the play level or at the level of the strategies.
Whereas the former only involves the application of rules of interactions, the latter is concerned with the notion of validity. Is it possible to introduce defeasibility in Dialogical Logic? According to Dutilh Novaes ([7]), monotonicity and non-defeasibility are consequences of a strategic requisite inherent to dialogical games. But, according to Rahman et al. ([18]), this position relies on a confusion between the play and the strategy levels. Actually, the rules of dialogical games do not involve any strategic component. As a consequence, there is room for defeasibility and non-monotonicity in dialogues. We finally discuss this possibility in the context of recent developments of adaptive dialogical logics, in particular IAD of Beirlaen and Fontaine ([3]), and put forward a distinction between a notion of defeasible move defined at the play level and a notion of dialogical non-monotonicity defined at the strategy level.