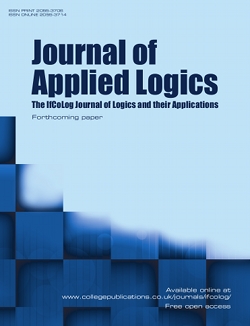 Reflections on Logics for Assertion and Denial

Assertion and Proof special issue

Ciro De Florio

The aim of this paper is to develop and extend a framework of pragmatic logic for assertions. The base system has been developed by Dalla Pozza and Garola; here, we want to improve the analysis of the justification conditions of the act of assertion. Furthermore, we explore the possibility of a pragmatic logic of denial. We analyse the relationships between denial, negation, and assertion.