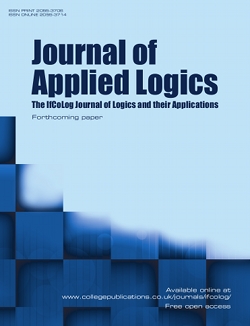 Bilateralism does provide a proof theoretic treatment of classical logic (for non-technical reasons)

Nissim Francez

Michael Gabbay attempts to refute the claim, believed by many adherers of Proof-Theoretic Semantics (PTS) , that in being harmonious, the bilateral presentation of classical natural deduction (Nissim Francez. Proof-theoretic Semantics) produces a proof theoretic ``kosher'' certificate for classical logic. To the contrary, Gabbay claims that in spite of being harmonious, bilateralism does not provide a PTS-acceptable justification of classical logic.

I assume here familiarity with Bilateralism, and with the above mentioned bilateral ND system.

In this short note, I argue that Gabbay's alleged refutal fails, and the bilateral ND system mentioned above does justify classical logic from the point of view of PTS. I would like to stress that this claim, for me, does not constitute an endorsement of classical logic, that, I believe, should be rejected, though for other reasons, together with intuitionistic logic.