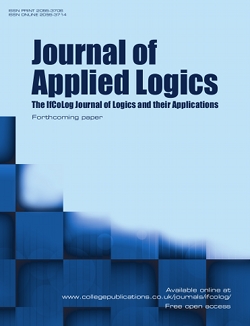 Bilateralism based on corrective denial

Assertion and Proof special issue

Nissim Francez

The standard notion of denial in the bilateralism literature is based on exclusion, in some sense, of the denied φ. I present a new variant of bilateralism based on a different, stronger notion of denial, not being excluding only, but also corrective. A corrective denial, while also excluding, points to an atomic incompatible alternative to the denied φ, the latter serving as the ground for the denial. An atomic incompatibility class is a finite set of atomic sentences with at least two elements, with the following intended interpretation: exactly one of its members can be asserted, provided all others are denied. The paper presents a bilateral natural-deduction proof-system for corrective denial, with connective-independent introduction and elimination rules. Rumfitt's connective-dependent rules are derivable in my system.